Choose
Life
Exhibition



From the
perspective
of cinema:

Choose life is a conceptual exhibition about the perception of drugs by the society and its name is a direct reference from the Trainspotting movie. It collects scenes from some of the most iconic movies edited in a new way to construct other narratives with these stories collages. The public can choose their own story inside the exhibition by following different paths, so the theme can be experienced differently each time you see the exhibition. The identity and graphic language was developed through glitch experimentation, working as an analogy of drug effects.


TEAM
Fabricio Rodrigues Adriano Furtado
Liana Maki
Marcos Philipson

University of São Paulo, 2013
Paths
The public can chose different paths to experience different stories which are distribute by themes: consumption, society and trade. Each of them is composed by dark rooms in blank scenography with 360˚ video mapping projection over it. The projected videos are made using movie scenes to create a really immersive experience.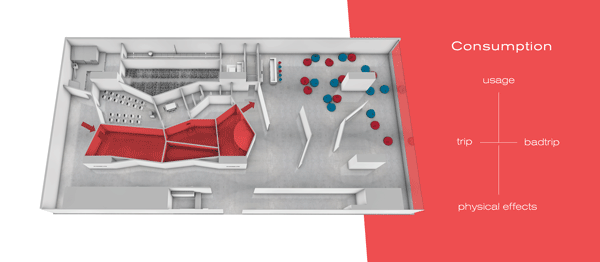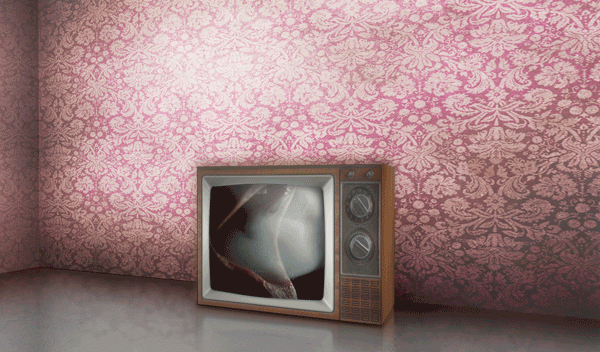 Lounge

People can relax at the lounge after exploring the exhibition. Some talks and discussions groups about related themes can takes place there. Some panels with infographics and curiosities about the exhibition filmography and theemes are displayed there.


Building
Choose life is designed to take place at the Fiesp Building which is located on Paulista avenue in São Paulo, which has a great gallery space and the facade is equipped with a wide led panel that allow advertising moving images and animation.